I have been to Shuttleworth collection airshows many times before, and although I had a vague idea who started the collection, I never took the time to learn more about the complex and the man who started it all. Well, on 4 June 2023 it was the Shuttleworth Around the World Air Show and I arrived early to explore.
Apart from the collection of vintage aircraft, cars, motorbikes, steam engines and tractors, there is also a college on the estate (focusing mainly on agriculture), a nine-acre Swiss garden, a woodland sculpture trail, Old Warden airfield and of course the magnificent house.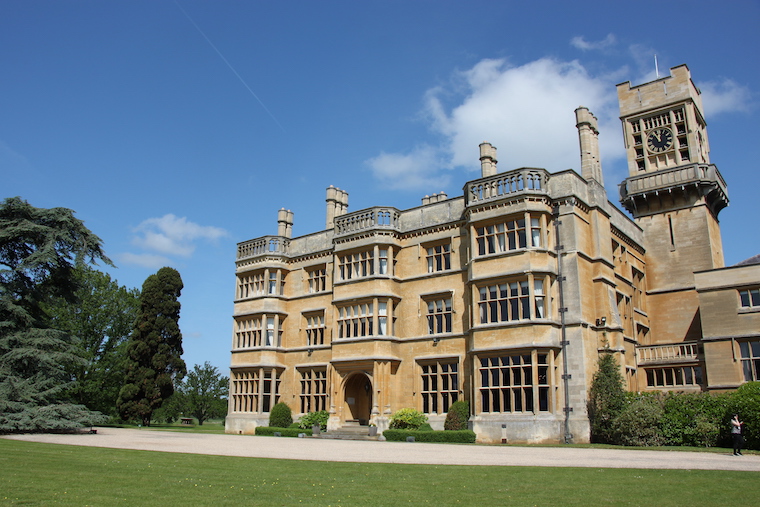 The Shuttleworth House

The sole heir to this amazing place was Richard Ormonde Shuttleworth, born on 16 July 1909, a racing motorist, aviator and prolific collector of veteran cars and aircraft. His collection forms the nucleus of the Shuttleworth Collection. He was killed in an air crash on a night RAF training exercise in 1940.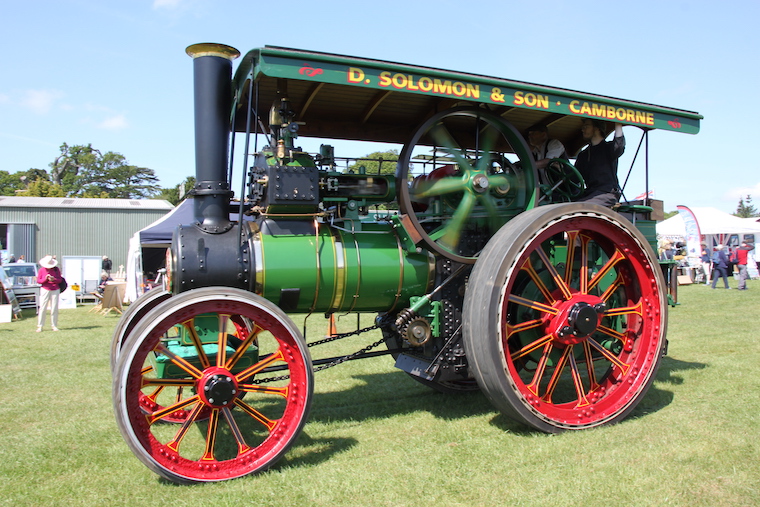 One of the Shuttleworth steam engines

In the past I have written about the Edwardians at Shuttleworth and that some of them are over a hundred years old, but today I realised that in 4 years, 2027, I will not have enough fingers on my hands to count all the hundred-year-old aircraft at the Shuttleworth Collection and best of all, you still see then fly as if they were built last year. The collection hangars are full of astonishing aircraft, in most case, the only flying example in the world.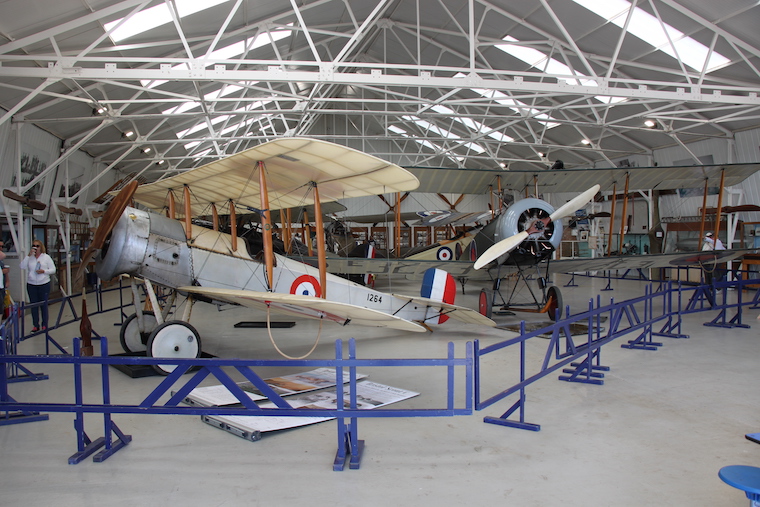 One of the Shuttleworth Collection display hangars

Vintage cars at the collection transport pilots to and from the performing aircraft parked right in front of the spectators.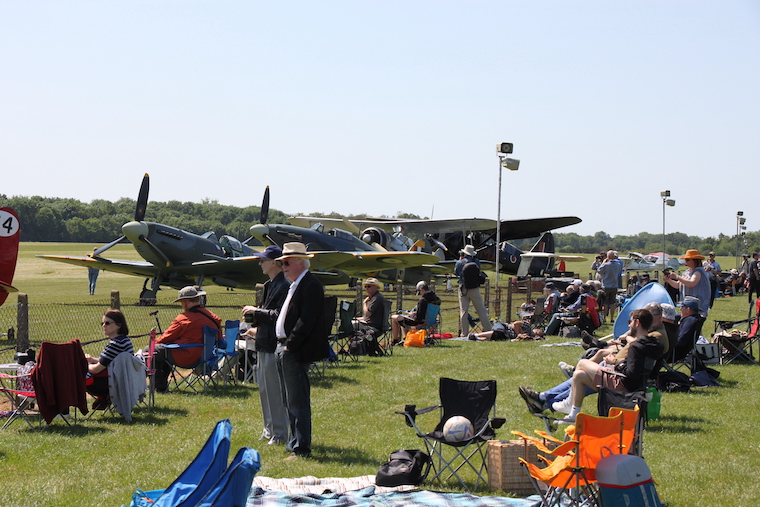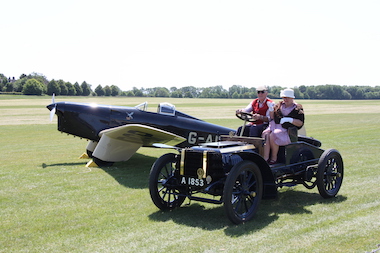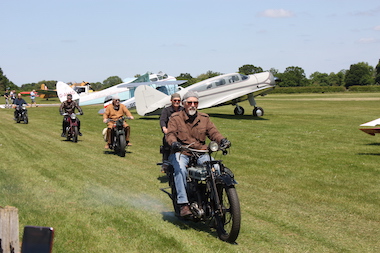 On to the show now and an airshow that do not open with a Spitfire is not a Shuttleworth Collection airshow. In today's case, a Spitfire in formation with a Hurricane and a Gloster Gladiator.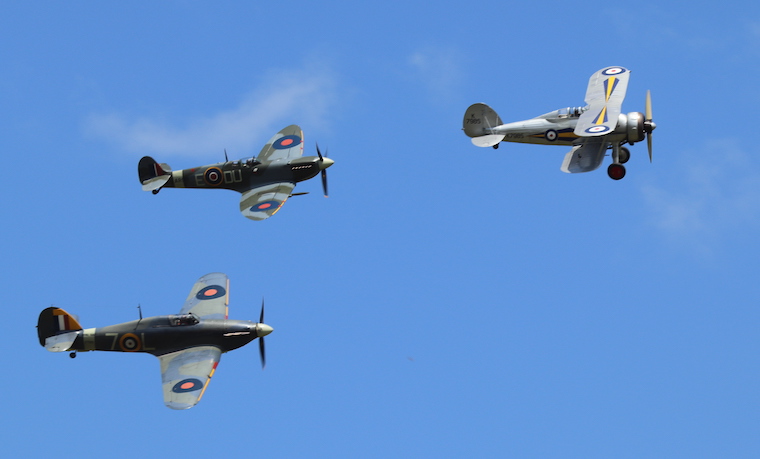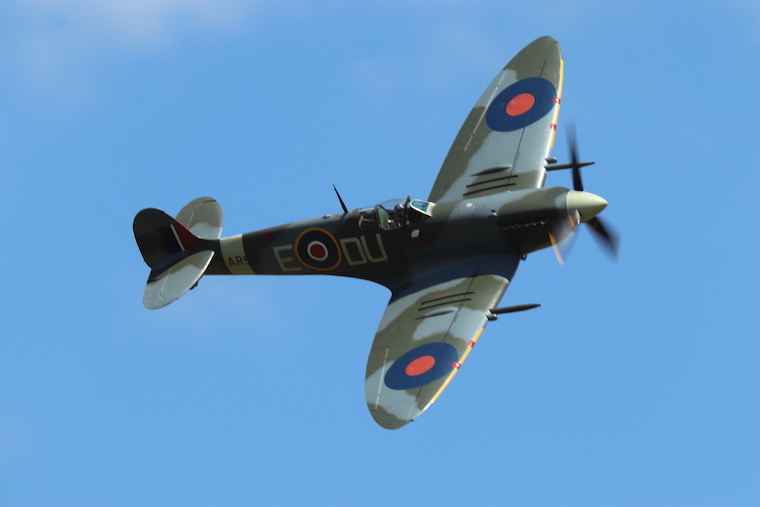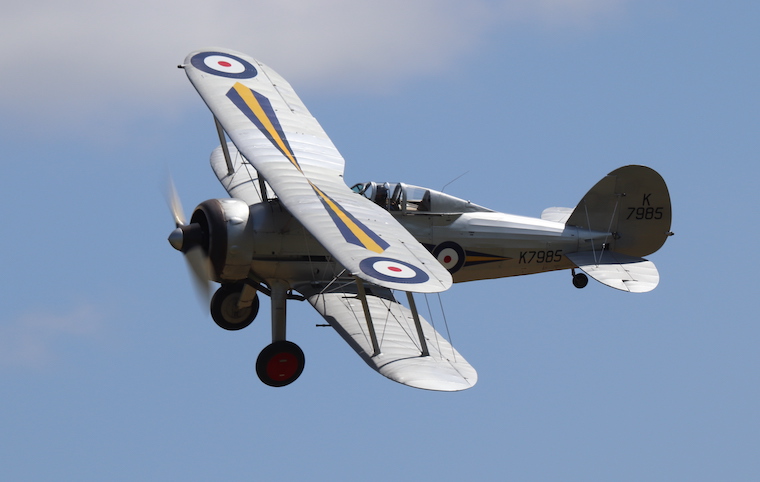 Aerobatic trainers from around the world featured in the show and my favorite was without doubt the Bücker Jungmann. The slow-rolls were simply off the chart.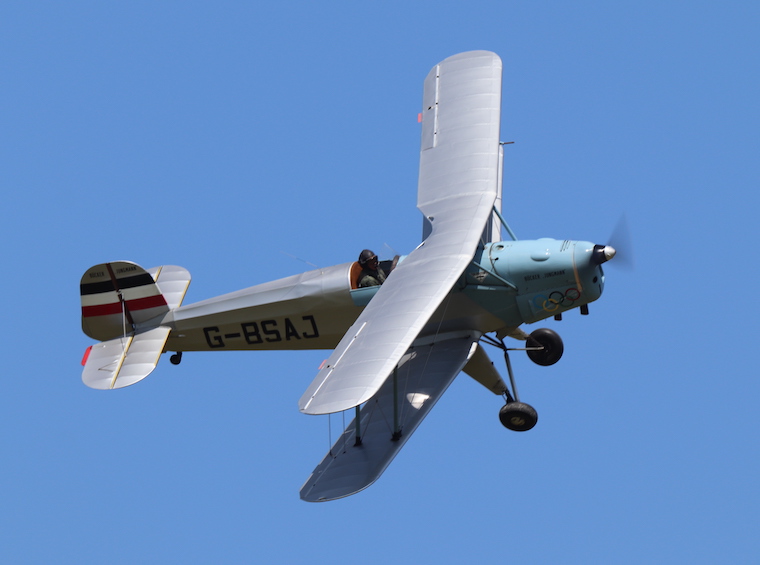 Bücker Jungmann

Another stunning performer was a visiting Hispano Buchon. This is basically a Messerschmitt ME109 fitted with a Rolls Royce Merlin, rather than the DB605 of an ME109. This performance was with speed and action, highly entertaining.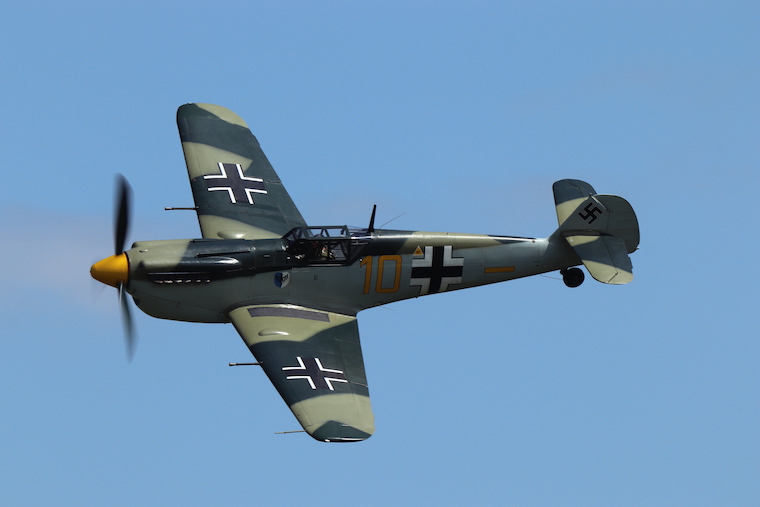 Hispano Buchon

I must have been an Avro Lancaster pilot in my previous life. I have loved it since the first day I saw it. I now live in Lancaster Drive and when it flew over my head today, it rattled my boned.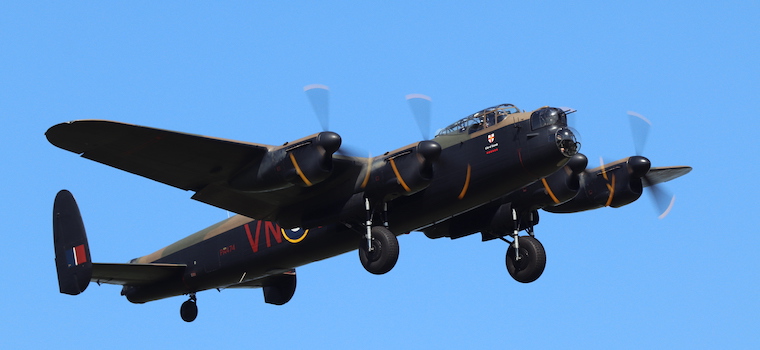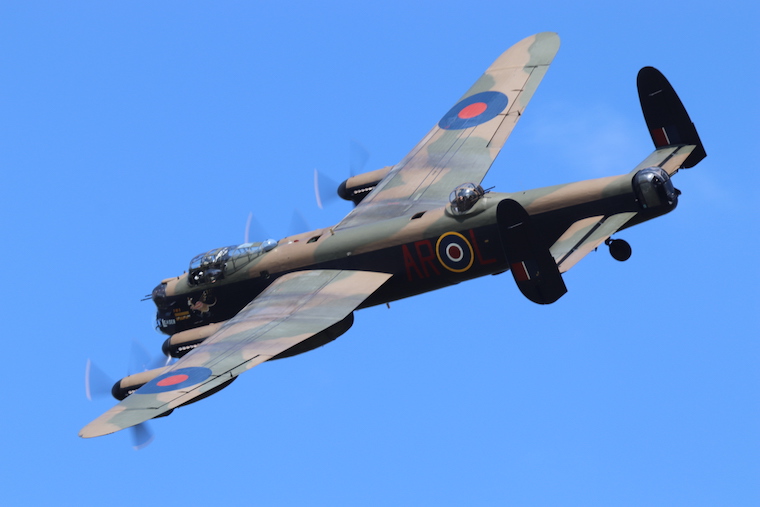 Avro Lancaster Bomber

There were also many other performers but a surprising amount of biplanes, all extremely rare and many are last survivors.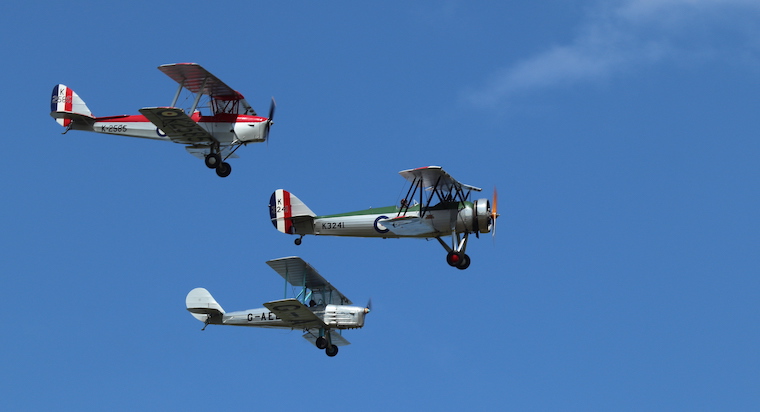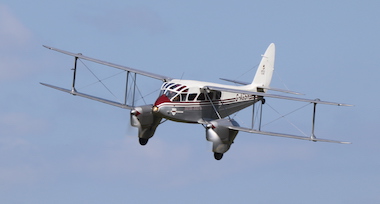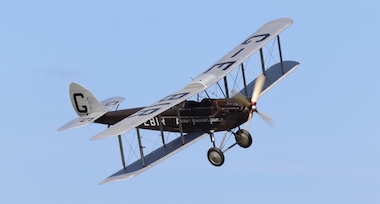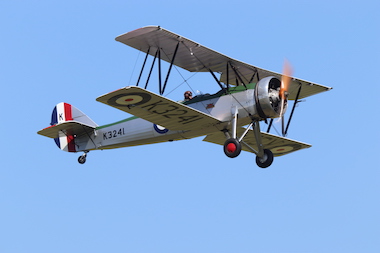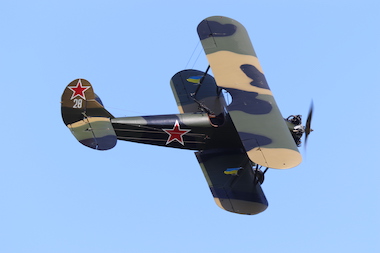 One aircraft I have most probably seen during every visit is the EoN Primary. To see a man sitting in a deckchair screwed to a plank and flying it around the circuit is just spectacular.