Fournier Aircraft and pilots at the fly-in.
ZS-UEL (at the back) a Fournier RF4D, serial number 127 and pilot Dieter Krug. ZS-GUF (middle row left) a Fournier RF5B-Sperber, pilots name unfortunately not available. ZS-UFC (middle row right) a Fournier RF5 and pilot Barry Turner. ZS-UEH (front left) a Fournier RF4D, serial 112 and pilot Steve Hasselum. ZS-UEZ (front centre) a Fournier RF4D, serial 150 and pilot is Ray. ZS-UEG (Front right) a Fournier RF4D, Serial 111 and pilot Stojan Korda.

In 1968, Jack Lambie, an American pilot and writer who had, as he so humbly put it, "a couple of thousand hours" in gliders, had his first flight in a motorglider. So impressed was he that he bought one and in January 1972 without the need for a tug, he took to the sky. In an article Lambie wrote for an American Aviation magazine he said; "I have a machine that is to me the ultimate magic carpet, the essence of all that is flying."
The machine that Lambie waxed about so lyrically was designed by a Frenchman, René Fournier, built by a German company Sportavia based at Dahlem (West Germany) and powered by a German made Volkswagen 1192 cc engine. The engine was remanufactured into an aircraft power plant in France and then shipped back to Germany for fitment into René's brainchild.
Two prototypes preceded the first production model, the RF-3 a single seater designed in 1963 and manufactured in France by Alpavia, a company owned by René Fournier and his Belgian partner Antoine d'Assche. It is as from this moment that the whole motorglider movement would develop worldwide. Between 1963 and 1966, Alpavia manufactured and sold about 100 aircraft RF-3s' before production ceased in 1966.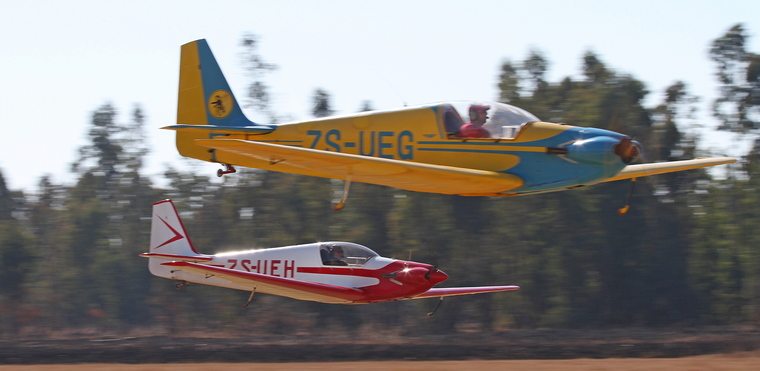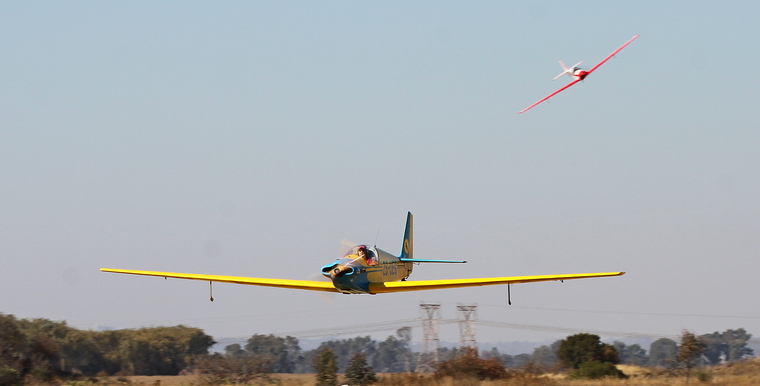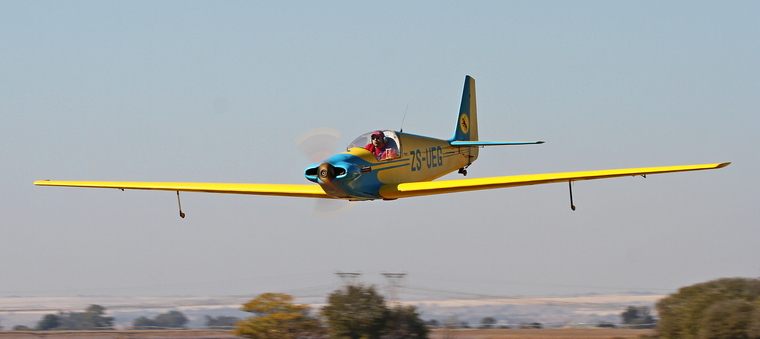 Stojan Korda in ZS-UEG a RF4D and Steve Hasselum in ZS-UEH another RF4D flew a tribute to celebrate the types 56th anniversary.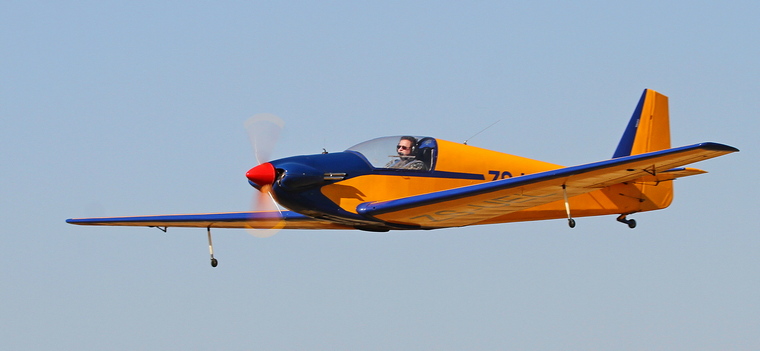 Dieter Krug in his RF4D, ZS-UEL one of the five of the type left in the country.


In 1966, Fournier revealed the RF4, an aerobatic version of the RF3. Some twelve this type was manufactured under license by Sportavia in France. The RF4D is almost identical to the RF4. The suffix "D" indicates that it was made by Sportavia in Germany. Of the 155 produce six were imported to South Africa, one crashed (fatal accident at Orient - stall/spin after take-off, about 20 years ago). Five are left, three at Orient, one at Springs and one at Ficksburg.


A Fournier RF5B-Sperber ZS-GUF one of the three that were imported.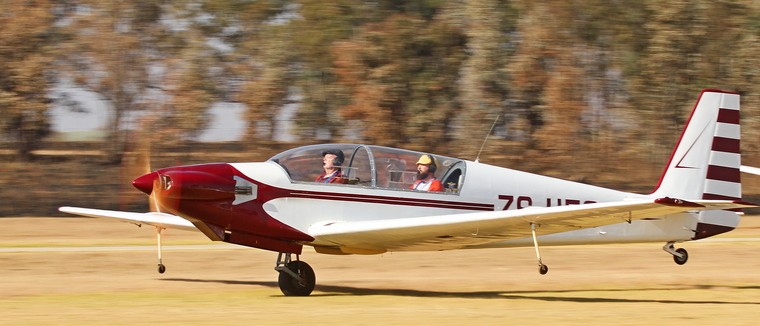 Barry Turner in his RF5, ZS-UFC is another of the three that were imported.

In 1968 the RF5, a tandem two-seater had its first flight. About 200 were produced by Sportavia until 1975 when production ceased. Three RF5/RF5B's were imported, and two are at Springs, one somewhere in the Western Cape.
Fournier's next design was the RF-6, a three seater, while the RF-6B, revealed in 1973, was a two side-by-side seater aerobatic and training aircraft. Production of the 6B was moved to France and undertaken by Avions Fournier. A composite development of the 6B manufactured by Slingsby and sold as the T-67M Firefly. The 67M has been used as a basic trainer by different air forces, including the US Air Force.
Two experimental designs followed; the RF-7 an aerobatic one-seater designed in 1970 and the RF8 a metallic tandem two-seater, designed in 1973 for the military market. The RF9, a two seater side by side developed in 1976 was the next model to be manufactured. The last of the type left Fournier Aviation's factory in 1977.


The Brazilian Aeromot Ximango is a extrapolation of the RF9.

The RF10 designed and developed in 1985 was a plastic and carbon fibre extrapolation with a t-tail of the RF9. It is currently manufactured under license by Aeromot in Brazil and as the Ximango.
Rene's last design, the RF47, a side-by-side two seater was intended to be a low cost trainer. The RF47 aircraft was certified to standard JAR VLA in October 1995 and might be put into production.
From the outset Fournier's designs with their long wing aspect ratio and a single wheel undercarriage as is used in gliders and with their Volswagen engine not only led to a new category of aircraft the motorglider, but also to a whole new series of aircraft when other manufactures followed and exploited the successful formula.
Aircraft carrying the RF logo are known throughout the world where light and sports aviation is practiced. Their flying characteristics, their low operating maintenance cost and their long life cycle are universally recognized and are the basis for a well-deserved reputation confirmed by very high resale prices on the second hand market.
Fournier owners love their aircraft like few other aircraft owners do. One who not only loved his but trusted it so explicitly that he flew it from the Sportavia factory in West Germany over the Atlantic all the way to Ventura City in Southern California in the USA.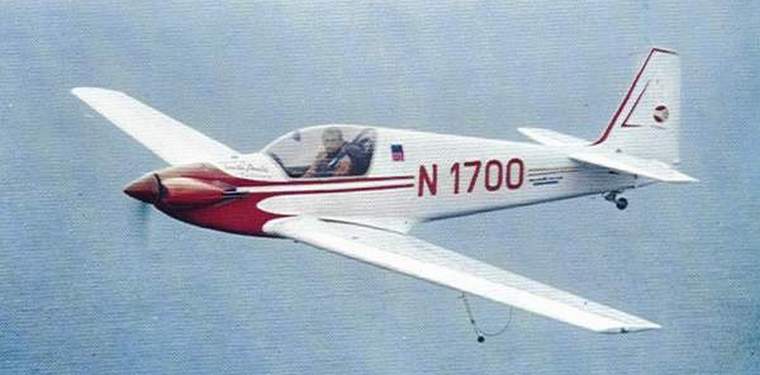 Mira Slovak in his RF4 the "Spirit of Santa Paula."

Mira Slovak, the owner of a Fournier 36 Hp RF4 called the "Spirit of Santa Paula" had already captured the interest of many people, both in the U.S. and in Europe when back in 1953 he made his freedom flight from Czechoslovakia to West Germany in a commandeered airliner.
While still in his early 20s, Mira progressed to the rank of captain and chief pilot for the government-controlled Czechoslovakian Airlines. On a regularly scheduled flight from Prague to Brno in 1953, Slovak made his bid for freedom. He overpowered his Communist co-pilot, locked the cabin door, and tipped the plane downward in a steep dive to well under 1000 feet, which was below the effective radar screen. Mira flew instead to Frankfurt, West Germany, where he surrendered the aircraft and requested political asylum, together with five of his passengers.
In all, about 800 Fournier aircraft were manufactured and sold in 35 countries around the world.


Pliots, crew and others next to Orient's Boma.





Old and new, some of the TMG's next to the taxi way.

On Saturday, fifteen touring motorgliders (TMG's) were parked along the grass runway at Orient airfield, six of which were Fournier products and one, the Super Ximango was designed by him.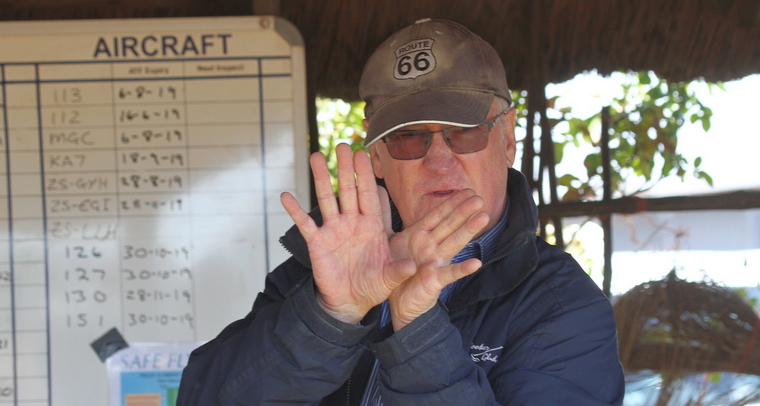 A busy glider field Orient operated as per usual and Gavin Johnson, ex-CFI at Orient, who has been flying gliders and power planes for the past 35 years explained the safety procedures during the briefing for those that flew a task.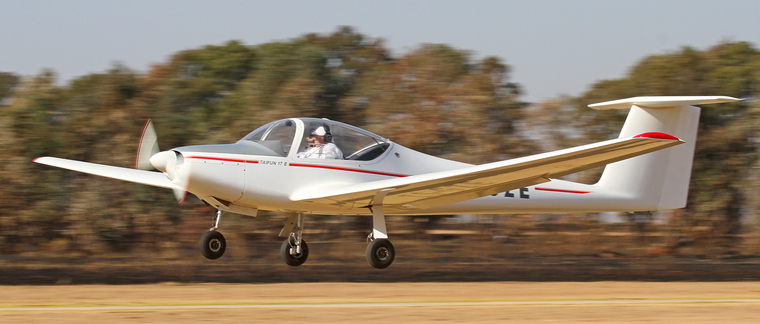 A Taifun 17E taking off.




A state of the art Stemme with retractable propeller.




A Motorfalke.




A Scheibe Falk.




South Africa's own, the Whisper.




A Grob.






A selection of other TMG's that visited on the day.


The balance of TMG's consisted of a Stemme, a South African designed Whisper, a Grob, Taifun, Motor Falke and a Scheibe Falk.





Some of the gliders during my visit.


Orient is a real gem of a field and the home base of the Magalies Gliding Club. A number of gliders were launched during my visit and we are planning to do a dedicated feature on the field and its activities soon.