Dear Friends,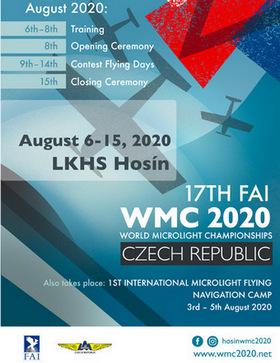 Would you like to improve your flying skills; have fun and havenīt been to an international competition before?
Prior to the World Microlight Championship 2020 in Hosin, Czech Republic, we are proudly introducing the very first International Microlight Flying Navigation Camp with the aim to welcome new faces to our competition flying community.
It will take place at this beautiful airfield between 3rd and 5th August.
The content of this event is the theory and also practice of navigation flying, maps, tasks and complete competition preparation guidance. We will get you from zero to competition-ready!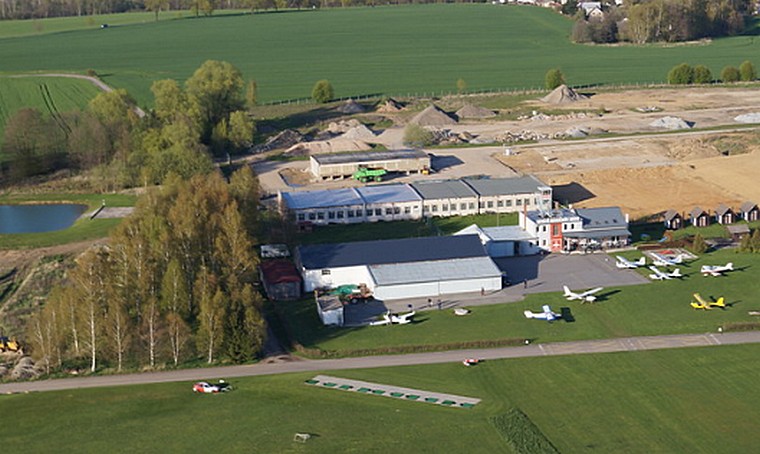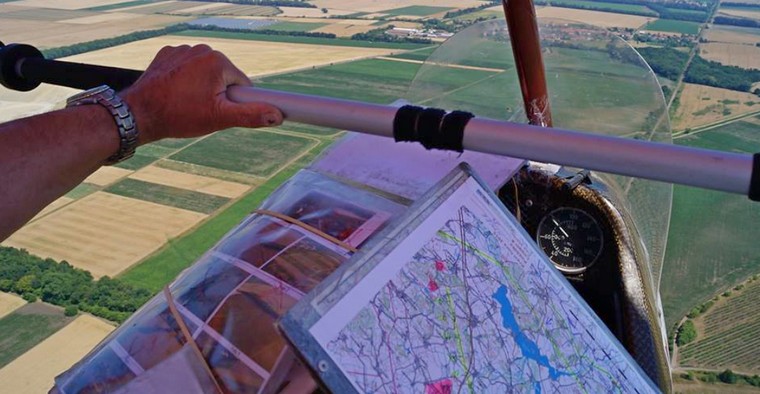 We are all so excited and honoured to organize WMC 2020 in Hosin. Our goal is to provide all competitors and their families with a highly organized, fun and friendly competition experience that will be memorable and unique. We wish to restore the tradition of great championships that we remember from the past.

Hosin Airfield (LKHS) is located in the southern part of the Czech Republic, has three runways and a fuel station on-site. The camp will offer all the necessary facilities such as electricity, drinking water, toilets, showers and free wi-fi. There will be delicious traditional meals and drinks available in the restaurant while shops are easily accessible in towns and villages nearby.

The championship will take place from 6th to 15th August for all classes up to 600kg. The competition itself will kick off with an opening ceremony on Saturday the 8th.

The task catalogue will be published well in advance in order not to only simplify all the briefings, but mainly to give you a chance to enjoy flying above our picturesque landscape. Forget about precision landing tasks with dangerous elements. Instead, competitors can look forward to cross country tasks to other airports and to tasks giving you stunning views or telling you interesting stories.

The completion of the 17th FAI World Microlight Championships will be celebrated with prize giving during the festive closing ceremony.

We donīt want you to only come to compete. We want you to bring your partners, family members and friends over and to enjoy your stay in the Czech Republic. Letīs meet in the evenings, have fun playing games, listening to good music, tasting nice beers from local breweries and letīs get to know each other a bit more. In regards of day time activities, our tips for trips will be shared with you including all essential information and further assistance will be provided as well. It doesnīt matter whether you are interested in history, nature or sport.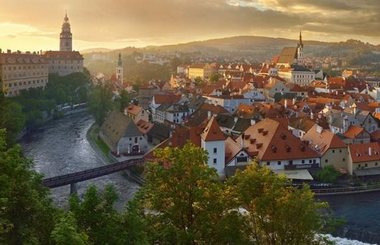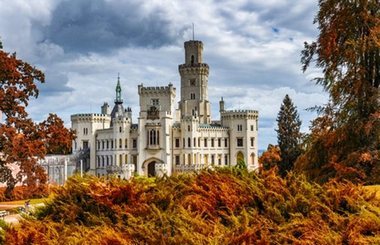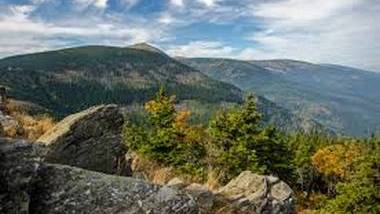 Photos Đ Czech Tourism

The South Bohemia combines it all. You can take part in a castle tour or admire the beautiful architecture of our historic towns. You can relax exploring our woods and mountains, you can swim in lakes and ponds or experience the adventure of canoeing.
Mark your calendars, watch wiki.fai.org and wmc2020.net, follow us on Facebook #HosinWMC2020 and join us in Hosin at August!

Jiri Necas and your organising team.